Gilt Bumblebees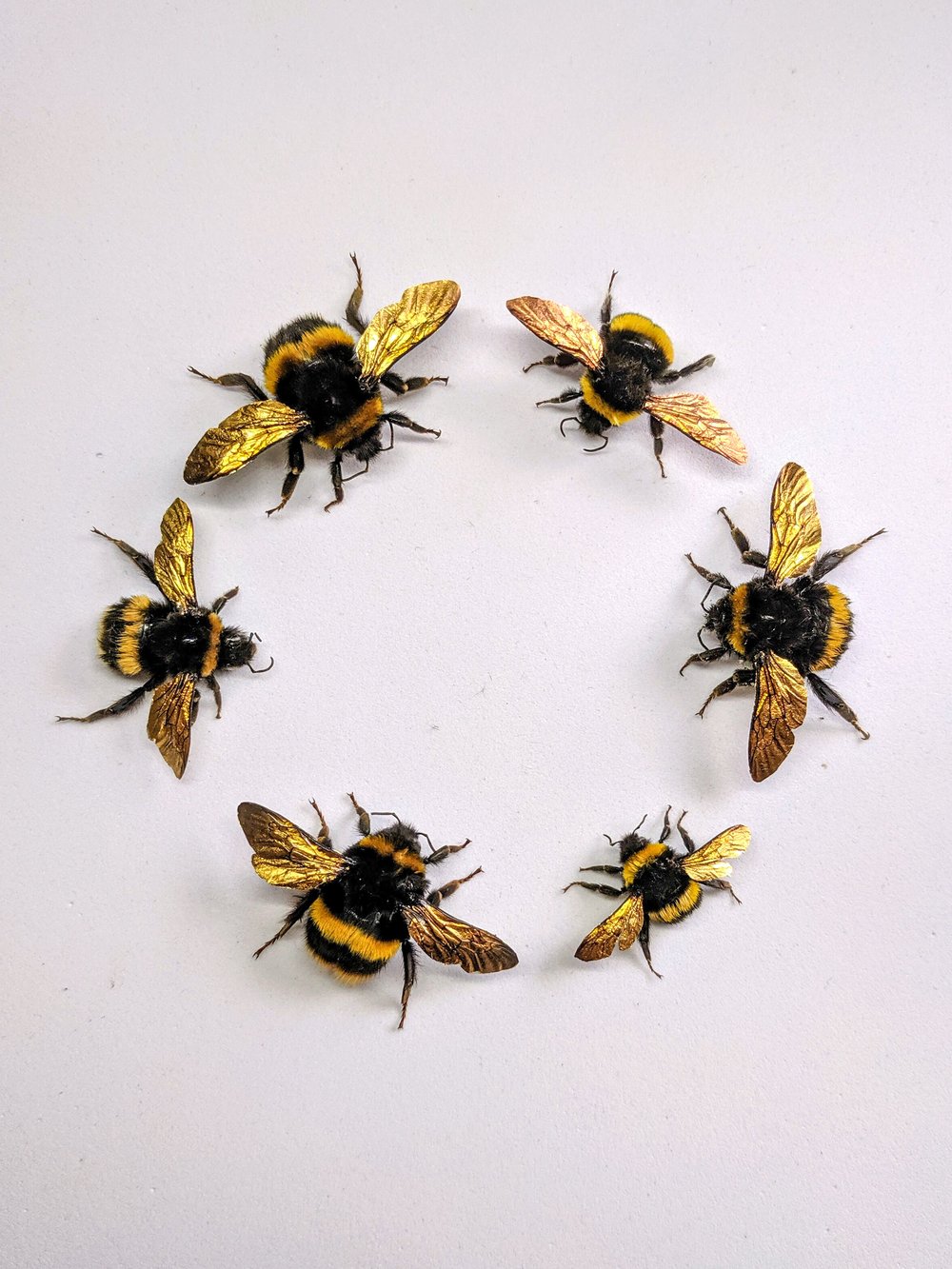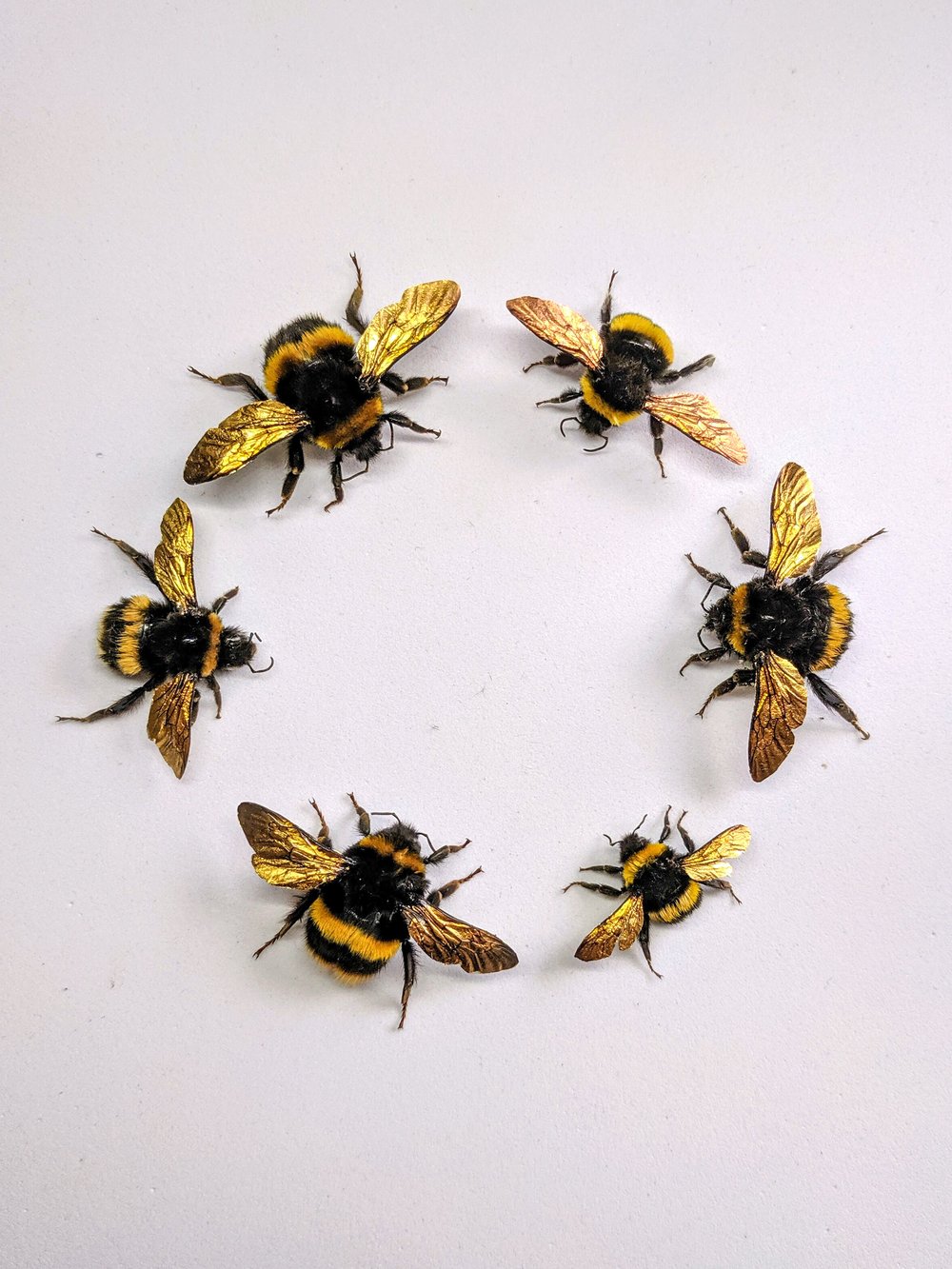 PLEASE READ BEFORE PURCHASING
I have XL, Large and medium sized bumble bees, in A- or A+ condition. I will send you the best condition bee I have at the time of purchase.
Please see the second picture for (approximate) bee size comparison.
Bees come in a glass display dome with a black base. Shape/size of dome may vary due to availability. A+ means near perfect condition, A- means there may be slight damage ie a missing foot or antenna. Species may vary but are generally a Bombus terrestris or Bombus lucorum.
Details:
24ct gilded bumblebee
Species: Bombus terrestris or Bombus lucorum
Free UK shipping. International orders sent International Tracked.